We'll pick you up. Last Dollar Ranch operates a shuttle between the Smithers Regional Airport and our luxury accommodations. Heli-transport is another option for our guests.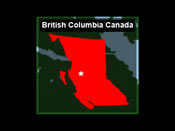 The Last Dollar Ranch is located about 30 minutes West of Smithers, B.C. in the beautiful Bulkley Valley. With a population of about 6,000 residents, Smithers is a service centre for nearly 20,000 and because of this offers services and amenities normally found in more populated areas.
There is an airport which offers daily flights to and from Vancouver, that take less than two hours. Smithers is also located along Canada's main artery, Highway 16, linking it to Prince George (371 kms), Edmonton (1112 kms) and Vancouver (1156 kms).
Located Close by:
Location

Driving Time

Smithers

Hazelton

Terrace

Prince Rupert

Babine Lake

30 minutes

25 minutes

1.5 hours

3.5 hours

1.25 hours