Make the Last Dollar Ranch outside of Smithers, B.C. your homebase for wilderness adventure.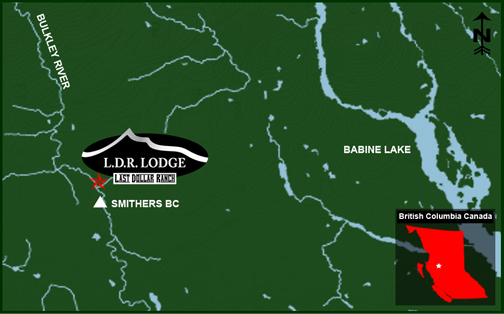 Located 30 minutes from Smithers, The Last Dollar Ranch offers world-class self-guided fishing with more than two kilometres of access to the Bulkley River, near the famous Trout Creek Steelhead Run.
Other fishing oppurtunities include: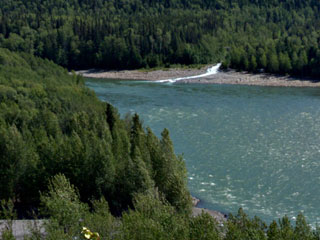 Babine River
Kispiox River
Skeena River
Sustut River

Copper River
Cranberry River
Babine Lake
Chapman Lake
We are also just minutes from Moricetown Canyon where you can watch salmon swim up the river.
Wildlife
Deer, bear, moose, bald eagles and more - surrounded by more than 200 acres of wilderness, Last Dollar Ranch is also a premier destination for wildlife viewing.
Smithers and Area
There is so much to do in the Smithers area. Located close by, Smithers has all the necessary amenities to make your stay exceptional. From fine dining to sushi to more casual fare - Smithers has it all.
Location

Driving Time

Smithers

Hazelton

Terrace

Prince Rupert

Babine Lake

30 minutes

25 minutes

1.5 hours

3.5 hours

1.25 hours
We are near to outdoor possibilities such as hiking, mountain biking, downhill and cross-country skiing, sledding, and ATVing.
Use the LDR Lodge as your home base for trips to the famous Babine River and Babine Lake.